Sorry. We only send parcels by Aliexpress now. All the shipping may delay, it's because
of the Virus. Please make order on our Aliexpress store. Their shipping has insurrance.
I don't wanna do something when everybody is doing it~
we were the first to start and we did a hell lot~ now it is going to be a different time.
We will only give away free masks from now on. (US FDA approved , confirm from the link & pic below)
https://www.aliexpress.com/item/32848920021.html?spm=2114.12010612.8148356.13.7c4324d4Ef5pBX
the Virus Disruptor Bundle
is now changed to from 10 masks to 30masks @26.8usd (you can add the difference to have various combo like with zen ll , monk lite and bie ....)
(if you just wanna one set, I will say order from us from our ali express store, the shipping is way cheaper than dhl while totally insured, if they are late, they will offer you a full refund, and u might still get to get the items even a bit later, but they are normally quite reliable, as they run they own shipping route from China to your region)
https://www.aliexpress.com/item/4000830347652.html
however, AE won't be shipping our mask orders by themselves, so you can order the new bundle here. (30masks + virus distruptor + a monk plus = 26.8 + shipping)
!!!Caution~~~plz read all below before making any purchase at all, yeah I know it is a bit looooong!!
mask.veclan.com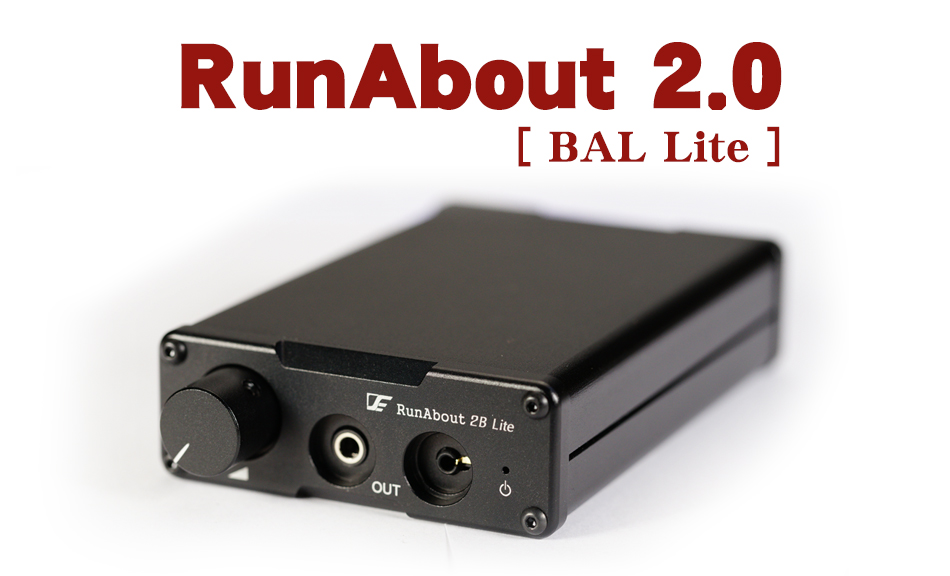 VE RunAbout 2.0 Balanced lite (2.0bl in short) is the "super watered - down" version of our monstrous RA2.0Balanced ~ but with all the same feature and similar neutral tuning.
—— INPUTS MODE ——
3.5 mm Single End / 2.5 balanced (preferred with the 3.5 ground cable , A.K.A as the ak 2.5+3.5 balanced lineout) (Make sure the input switch is NOT in the wrong place , so when u wanna use it in se source , turning the switch to the BAL input may damage your source, also talk to your DAP manufacturers regarding if you should be using the 2.5mm lineout or 2.5+3.5, it is quite important )
—— OUTPUT-WISE ——
you can use either 2.5trrs balanced or 3.5 Single end port ~ (NOT the same time though, or u might damage the amp-itself and it is NOT covered by our warranty if you don't follow our simple instructions)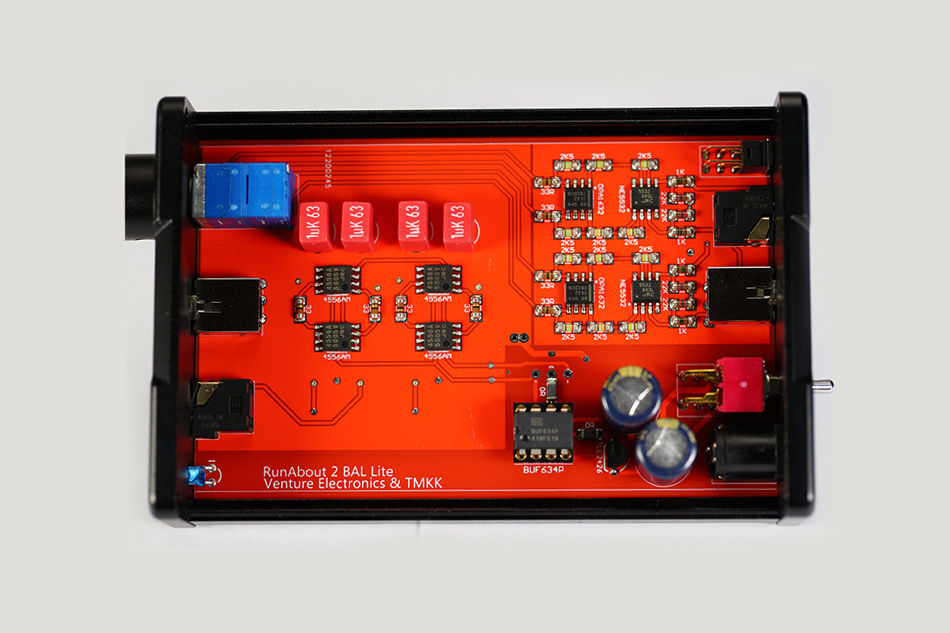 You don't have to use the balanced line-in mode unless u are driving super hard to drive stuff like HE-6 ( not sure how good it can sound on those though lol), but simple single-end-in balanced out can do fine with fairly hard to drive kind of stuff like hd600 / Zen 2.0 / DT880 ~ (the modern 300ohm cans and our own Zen series earbuds) , and it is too powerful for our Biggie if you use balanced line-in with balanced lineout at the dap's fix gain~(there is a very small range of channel L/R imbalance-with all analog potential-meter, so 10% of the volume can make your biggie sound too loud to bare when you are using balanced in + balanced out, it is quite ok with SE-in and Balanced Out though )
like our 2b is normally used with qa360le / Chord Hugo .....a quality + dedicated lineout (or sharee-lineout but with electric relay like with most of the Cayin balanced DAPs ) is better than those "max-volume-in-phone-out = line out" balanced portable source, of course, like the 2b, 2.0bl shines the most with quality desktop balanced source as well.
We may ship your package by 4PX Express. Because it can ship battery.
You can track it on

en.4px.com

The Warp core can not be charged and power the Amplifier in the same time. It will damage the battery. Please use the DC to power Amplifier when you charge the Warp core.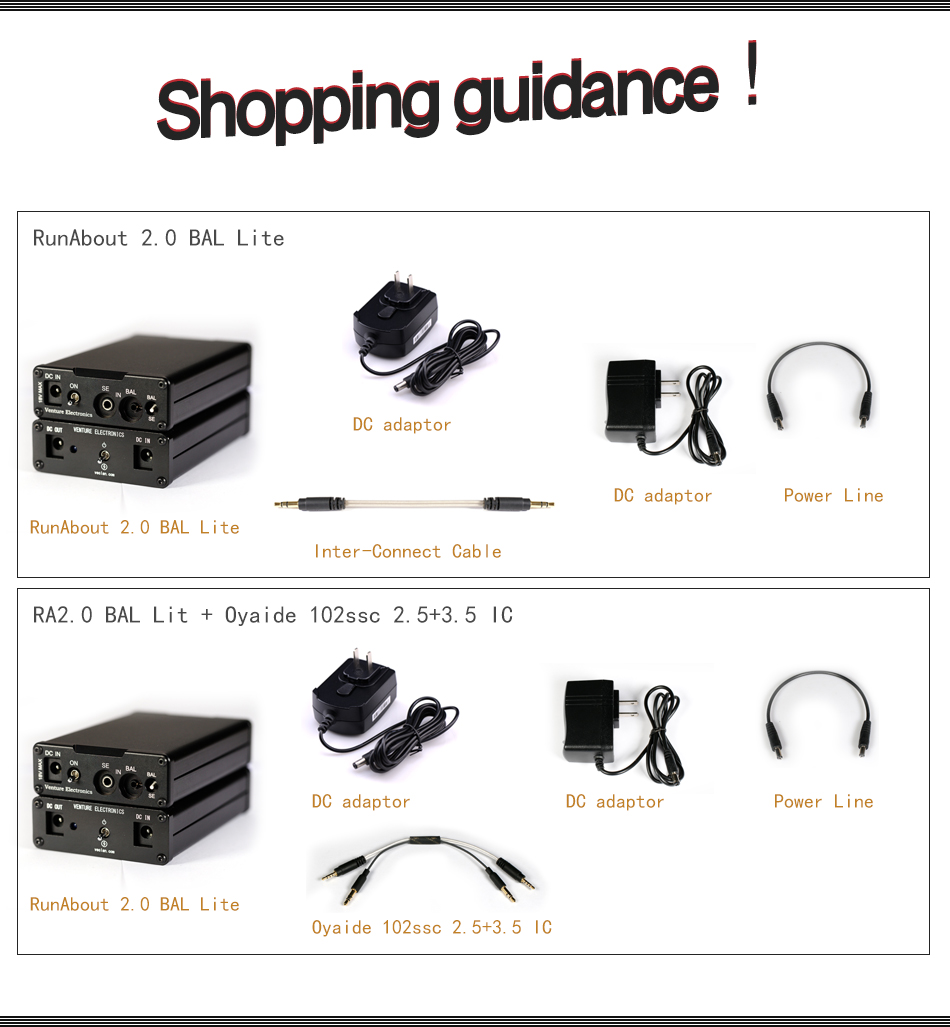 If you need EU, UK or AU DC adapter, please leave us a message when you make the order.

SPECIFICATION
Model: RunAbout 2.0 BAL Lite
----------------------------------------------------------------------------------------------------------------------------------------------------------------------------------------------------
Connector Complement: 1×3.5mm TRS jack for Input
1×2.5mm TRRS jack for Balance Input
1×3.5mm TRS jack for Earphone Output
1×2.5mm TRRS jack for Earphone Output
1×DC5.5/2.1 power jack for DC in
----------------------------------------------------------------------------------------------------------------------------------------------------------------------------------------------------
Frequency Response: 20Hz-20KHz,±0.2dB
----------------------------------------------------------------------------------------------------------------------------------------------------------------------------------------------------
Maximum Current Output: 0.14A
----------------------------------------------------------------------------------------------------------------------------------------------------------------------------------------------------
Maximum Voltage Output: 5.5V RMS
----------------------------------------------------------------------------------------------------------------------------------------------------------------------------------------------------
Maximum Power Output,32ohm,SE: 150mW RMS per channel
----------------------------------------------------------------------------------------------------------------------------------------------------------------------------------------------------
Maximum Power Output,32ohm,BAL: 450mW RMS per channel
----------------------------------------------------------------------------------------------------------------------------------------------------------------------------------------------------
Maximum Power Output,300ohm,SE: 100mW RMS per channel
----------------------------------------------------------------------------------------------------------------------------------------------------------------------------------------------------
Maximum Power Output,300ohm,BAL: 300mW RMS per channel
----------------------------------------------------------------------------------------------------------------------------------------------------------------------------------------------------
Maximum Power Output,600ohm,SE: 50mW RMS per channel
----------------------------------------------------------------------------------------------------------------------------------------------------------------------------------------------------
Maximum Power Output,600ohm,BAL: 150mW RMS per channel
----------------------------------------------------------------------------------------------------------------------------------------------------------------------------------------------------
THD: ≤0.022%,20Hz-20KHz,1V RMS
----------------------------------------------------------------------------------------------------------------------------------------------------------------------------------------------------
IMD: ≤0.031%,1V RMS
----------------------------------------------------------------------------------------------------------------------------------------------------------------------------------------------------
SNR: ≥98dB,1V RMS,unweighted,gain=12.7dB
----------------------------------------------------------------------------------------------------------------------------------------------------------------------------------------------------
Crosstalk: ≥95dB,20Hz-20KHz
----------------------------------------------------------------------------------------------------------------------------------------------------------------------------------------------------
Gain: 4.3(12.7dB)
----------------------------------------------------------------------------------------------------------------------------------------------------------------------------------------------------
Topology: Preamp+OP+BUF,
Unbalance to balance change,
Dual mono,
Precision virtual ground reference,
Isolated power supply
----------------------------------------------------------------------------------------------------------------------------------------------------------------------------------------------------
Power Supply: 16.8V POWER BOX,or 18V DC adapter
----------------------------------------------------------------------------------------------------------------------------------------------------------------------------------------------------
Power Consumption: 0.15W
----------------------------------------------------------------------------------------------------------------------------------------------------------------------------------------------------
Size: 110×72×27(mm,with POWER BOX)
----------------------------------------------------------------------------------------------------------------------------------------------------------------------------------------------------
Weight: 190g(RA2.0BL),290g(with POWER BOX)
============================================================================================