First of all, VEClan will put our team member and clansmen's health at its very first.
We have more than enough supply to take care of ourselves so that we can better service you all.
(again, we are from Shenyang , liaoning, one of the least infected major city in China, only 28 infected , zero death and 26 recovered and discharged already)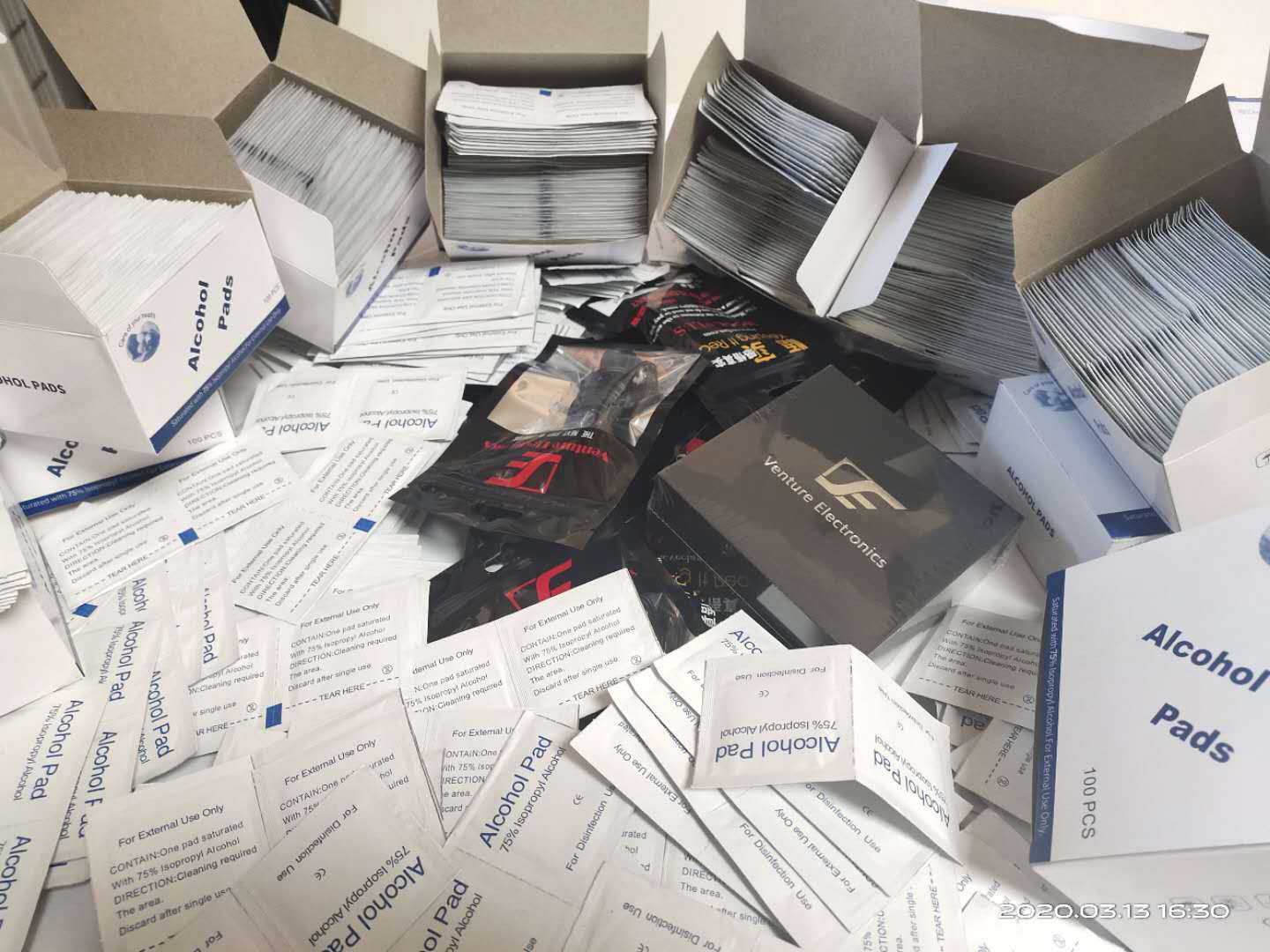 I am doing this for good Karma , our business have been going fairly smoothly for the past few years.
and I always believe in this simple fact that do good, good things will happen to u, do bad? well, Karma is a BIIIIIIIIITCH.
since the outbreak , I have tried everything to make more people be aware of the situation in our facebook group.
And It was not that serious then internationally, so I focused in mostly Mainland China, and now 50 days later,
I can see that China is going to be OK, I mean life might be a bit less convenient like it was before.
But we will all certainly make less money this year, but it is not the end of the world for us, we are at least safe.
during the past 50days , VEClan has score 8000+ premium masks from Japan and 2000+ masks from Korea for our local customers.
I will be more happy if I didn't lose any money over them, but I certainly take pride in the fact that , we did something positive for those
who has been supporting us for all these years here.
And now , things are going to be really really bad for almost all countries in the whole world in the coming 2-3 months,
I wanna do the same for our fans internationally, only that we can't get masks from japan and korea any more.
and we can't buy huge numbers with the certified ones (medical , surgical or n95)
So through one of our local SVIP clansmen, I am able to score masks in big numbers for us.
the price is currently around 2rmb per piece, it is going to be in the package of 50~
for any purchases , we will give free masks based on the amount you spent with us.
And we are more than happy to just sell them at cost to u, of course please understand,
paypal fee is around 5% and Chinese CNY will 100% go up against USD, we will try not to profit from it and at the same time not to lose any money over it, which is almost impossible, but I am willing talk to all who r in need of help and try my best to offer the best price that I know that I won't at least lose money over it, and I am ok with people trying to help us spread it , I mean I know it is not going to be enough for everybody, but at least I wanna help as many as possible to get masks and other stuff.
We are currently making a new small gadget thing that you will love to have during the virus outbreak and afterwards.
for now i will keep it private, I will let u know with a video soon.
and here is the video about masks (what I think and the testing video of them done by our very own KK himself)
Here is the full version why u need masks & why they say " you don't really need it"
People always say put your money where your mouth is.
I just got the first batch of Masks today, which I am hoping to get continuously.
I will later make a video detailing why the government is telling u that you don't need masks. (spoil alert ~ cuz MONEY)
Venture Electronics will be giving free masks to all purchase till the end of the break. as long as I can source them (which I should be able to from now on).
Any purchase at all will get u one, and you will get more with more that you are spending.
the Masks are 3 layer-masks with one layer of melt-blown between two layers of nonwoven fabric, standard medical disposable mask design, of course, this is not certificated medical masks , as those are too hard to score these days in numbers. (another spoil alert, the government r buying them all up then sell them to people in limited quantity weekly, so I can't get them in huge numbers to support the clan).
As for the speed, for all orders over 80usd , we will give free express shipping (ems / 4px to most of the Asian Countries) , if you wanna you can pay just 10USD extra for premium shipping just 10usd extra. (dhl , fedex, normally 4-7 days , but might be more likely to be held up in customs with higher tax as they are private service.)
testing videos